Pasta to Die For in Urbino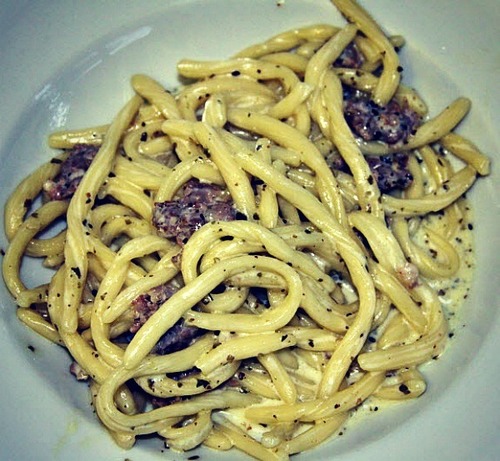 Pasta so good you'll die? Rumor has it that a certain type of pasta, strozzapreti, was so good that it once strangled a priest. He was so enthralled with the dish that he ate it too quickly, choked, and met his demise.
While you surely don't want to meet the same ending, this particular type of pasta is something you shouldn't miss. According to Valerio Piergiovanni, co-owner of the restaurant Il Ragno d'Oro, it is one of their most popular menu options.
"It is popular, especially in Urbino, because this pasta spans two regions," says Piergiovanni, referring to Emilia-Romagna and Tuscany. He also adds that almost every restaurant in Urbino serves it.
Full article by ALLISON BUTLER