Le Marche - Curation Blog
May 21
Lifting the Ban on Italian Cured Meats: Salumi per Tutti!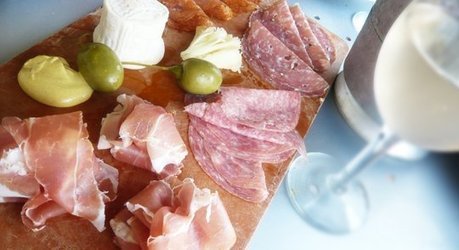 Have you ever smuggled delicious pancetta home from Italy? The ban on importing salumi, at least some of it, has been lifted.
According to The New York Times, this is not a simple free-for-all. It isn't quite clear what the requirements will be for cured meats brought to the United States from Italy. But one thing is certain. We food lovers here in the U.S.A. will see more variety on our antipasti plate, and I can't wait.
I can't wait to host a gathering to celebrate the arrival of more variety. Now I just need to choose the perfect dry rose wine and olives to complement the feast. Salute!
See on thekitchn.com
Escursioni nelle Marche: Monte Vettore
in settimana sbircio il meteo,e vedo che sabato sarebbe stato bel tempo cosi' decido di organizzarmi una solotaria al vettore e ci ho preso in pieno. Alle 5:40 sono in cammino ed è stato scoraggiante visto il vento gelido che tirava da nord, ma mi son detto di aspettare le ore caldine prima di giudicare, c'erano poche nuvole,per non dire che era del tutto pulito arrivo al rifugio zilioli e faccio una pausa di un'oretta poi dopo aver scambiato 2 chiacchiere con 2 ragazzi di jesi mi incammino verso il vettore […]
See on avventurosamente.it
May 20
Fano: Grazie al BUS, in bici lungo l'antica Flaminia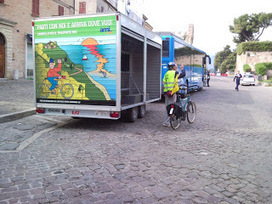 Sarà più bello e più facile visitare l'antica Flaminia, la strada romana che da Rimini portava a Roma passando per Fano. Nel corso dei secoli la strada ha subìto notevoli trasformazioni  ma permangono  numerosi tratti e  manufatti  originali da visitare nei vari centri attraversati. Ora, grazie a un servizio che Adriabus avvierà per la stagione estiva, ogni sabato e domenica sarà più facile seguire  il percorso archeologico; si carica la propria bici su un apposito carrello a Pesaro, Fano e in altri centri della vallata del Metauro, si scende  a Cantiano  e si può cominciare il tragitto verso la costa visitando splendidi paesi, resti archeologici imponenti  e luoghi  suggestivi come la  Gola del Burano e del Furlo. Il tragitto in bici, una settantina di km,  è alla portata di tutti perché si pedala senza sforzi in continua leggera discesa su strade a basso traffico. 
See on forbicifano.blogspot.it
Verdicchio Castelli di Jesi Doc Spumante Brut from Vallerosa Bonci
Mariano Pallottini's insight:
Verdicchio dei Castelli di Jesi D.O.C. Brut Sparkling Wine
Brut sparkling wine, product obtained from verdicchio grapes grown in Contrada Pietrone, selected and made into wine before maturing, using the most updated techniques, but still respecting tradition.
Alcohol content: 12% vol.

Transparency: bright quickly fading fizzy white froth, perlage with very

small persisting grain.

Colour: pale straw-yellow with greeny tones.

Bouquet: clear and penetrating, with a pleasant yeast smell.

Taste: dry but soft, slightly bitterish.

Serving temperature: 8°C.

Gastronomy: excellent aperitif, but also very good with any meal.

Preservation: three years or longer.
See on youtube.com
Cotton Club Dolce Vita: the other dimension of the shapewear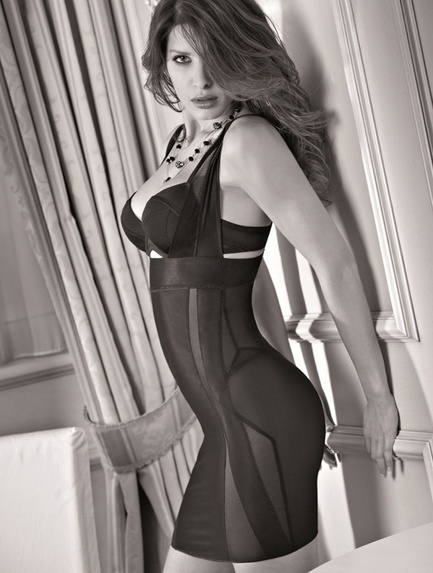 Today Cotton Club revolutionizes the shapewear with Dolce Vita: a range which will glamorize your charms but which will also be (absolutely) seductive if, by any chance, you take your shirt off.
A collection which will reconcile the charming lingerie lovers and those who need a little help to magnify their curves!
See on petite-coquette.co.uk
Primo Maggio in Le Marche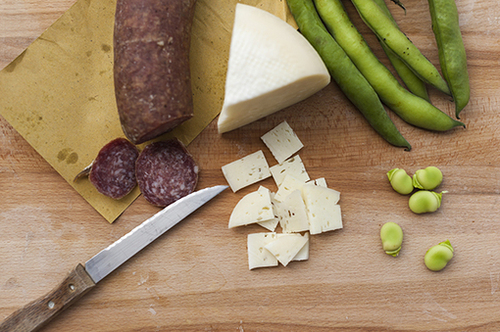 The May 1 is Labor Day weekend and it is customary on this day of rest to make a trip out to the sea, in the countryside or in the mountains with friends and family.
During these small trips in the Marche, it is used to make a hearty lunch with seasonal fava beans, ciauscolo, pecorino cheese and for the most hungry even the fabulous Porchetta.
See on differenttaste.it
Religious Tourism in Le Marche
The religious tourism in Italy is in good health.
The first motivation for this type of tourism is driven by faith, but also artistic and cultural charm of churches, convents, churches, monasteries, shrines and holy places and it is evident how the promotion of religious tours enhance the area in terms of tourism.
The excellence among all the religious destinations in Le Marche Region, with around 4 million of visitors every year, is certainly the Sanctuary of the Holy House of Loreto,
 This is just the most important attraction of the religious tourism in Le Marche, but, as for Italy, almost every city, has holy places of importance for the faith and cultural interest. The large number of holy places in Le Marche, you can see in the list below, demonstrate the great tourism potential the Region can develop with an accurate policy of promotion.
Abbazia Di Chiaravalle Di Fiastra

Convento Basilica Di San Giuseppe Da Copertino

Convento Del Santissimo Salvatore

Convento Di Renacavata

Convento Di San Francesco

Convento Di Santa Maria Del Soccorso

Convento Di Santa Maria Della Pace

Convento Di Santa Maria Delle Grazie Santuario Di San Pacifico

Convento Madonna Della Quercia Noviziato Di San Gabriele

Convento Santuario Del Beato Benedetto Passionei

Convento Santuario Del Beato Sante

Convento Santuario Del Santissimo Crocifisso

Convento Santuario Di San Nicola

Eremo Di Caresto

Eremo Di Monte Giove
This kind of tourism in general is organized in Group of travellers that share moments of pray and reflection together.
In general a religious person, a priest or the pastor, organize the whole trip, deciding accommodations, transports and services.
Nowadays, travel agencies and tour operators, independently, promote trips collecting together people of different community of believers.
The facilities chosen for religious travels, especially in Le Marche, are convents, monasteries, abbeys or specific holiday homes managed by religious organizations, offering food and accommodation at affordable prices.
It is desirable that hospitality and tourist operators of Le Marche collaborate together with the existing religious structures as this works to develop a market that doesn't know crisis and seasonality.
Just believe it.
See on marchebreaks.com
iShu+ Beatles Limited Edition
Produced entirely in Le Marche, Italy and combining artisan techniques and industrial technology, Ishu+ is inspired by the Apple world and reflects the look of the iPhone, iPad and Mac. Ishu+ is the first footwear designed with high-tech technology, and incoprates TPU, a technical material that makes it resistant to abrasion, hypoallergenic and waterproof.
See on luisaviaroma.com
Copertina di UCAN Magazine per il fanese Andrea Lodovichetti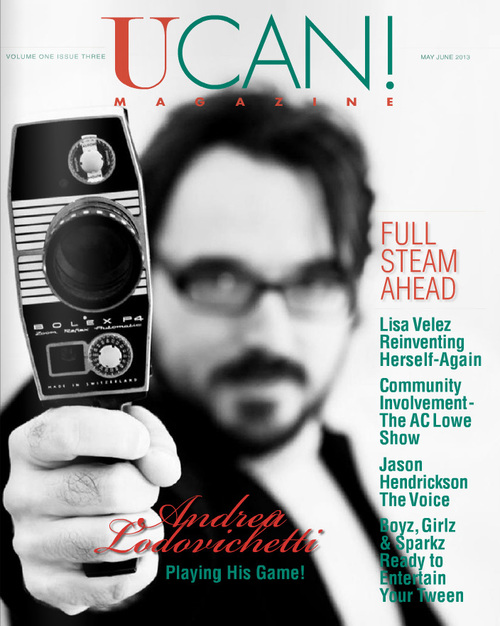 UCAN MAGAZINE, la rivista newyorkese dedicata agli artisti, dedica la sua copertina del mese di giugno 2013 al fanese Andrea Lodovichetti.
L'articolo dedicato ad Andrea Lodovichetti, ripercorre la sua storia. Il corto pluripremiato "Sotto il mio giardino", l'incontro con Spike Lee, il Golden Globe e il viaggio negli States. Un'interessante intervista dove Lodovichetti si scopre a poco a poco e dimostra le sue grandi doti di regista.
Mariano Pallottini's insight:
Andrea Lodovichetti nasce a Fano nelle Marche e vive a Roma. Diplomato come regista presso il Centro Sperimentale di Cinematografia - Scuola Nazionale di Cinema di Roma, dal 2005 ha lavorato come assistente alla regia di Paolo Sorrentino. Nel 2009 ha vinto il Golden Globe per il miglior cortometraggio italiano film con il suo 'Sotto il Mio Giardino'. Tra gli altri riconoscimenti ricevuti, anche il "Looking for Genius" premio (Babelgum Film Festival, Cannes 2008), presieduto da Spike Lee. Le opere di Andrea hanno ricevuto oltre 80 premi e riconoscimenti in tutto il mondo.
See on marchemovie.com
May 19
"Magic Circus" goes "Crazy" and our fans love it!
In the spring – summer 2013, the Piero Guidi Magic Circus goes Crazy and our fans love it!   The "psychedelic" version of the Piero Guidi Magic Circus pattern is one of the nice, successful  surprises of this season. The classic colors of the canvas bag have been solarised and the material treated with an embossing roller, giving the circus characters a bass-relief effect.  The Crazy collection adds a playful new touch to your days.
See on insidepieroguidi.com
Jesuit Father Matteo Ricci's Sainthood Cause Moves to Vatican
Although it has taken more than 400 years, the sainthood cause of Jesuit Father Matteo Ricci, the 16th-century missionary to China, is back on track.
Bishop Claudio Giuliodori, apostolic administrator of the Diocese of Macerata, Italy, where Fr. Ricci was born in 1552, formally closed the diocesan phase of the sainthood process May 10. The cause now moves to the Congregation for Saints' Causes at the Vatican.
Bishop Giuliodori had met Pope Francis, a Jesuit, at the Vatican the first week of May. He wrote in the Macerata diocesan newspaper, "I never imagined I'd be able to speak about the cause of Fr. Matteo Ricci with a Jesuit pope. After the great attention given by Benedict XVI, who never missed an occasion to encourage us to promote the cause, we now have the joy of placing it into the hands of a Jesuit." […]
Mariano Pallottini's insight:
See on catholicnews.com
May 18
Magic ABC - Fileni: the funny side of food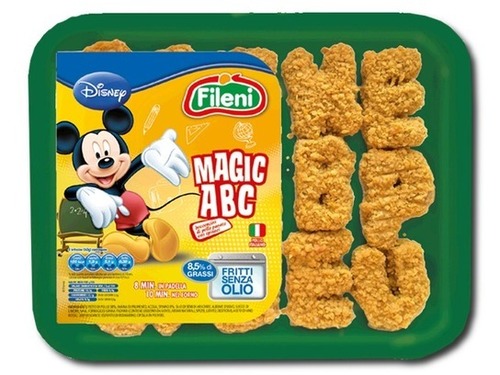 MAGIC ABC
Super-fun letters made using tender chicken breast, breaded and oven baked. For all occasions: enjoy as a snack, during a party with friends, or as a fun and healthy dinner.
Breaded chicken breast bites, a tasty and healthy meal ready in 8 minutes in a pan or 10 in the oven or 7 in the toaster.
To guarantee the pureness, taste and especially the delicacy of its products, Fileni has been developing new methods of preparation inspired by traditional techniques for some time now.
Today, Fileni is the first company to offer its customers chicken escalopes that have been oven baked rather than fried.
Baking (rather than frying at 180/190°C) makes the food easy to digest, while preserving its great smell, taste and look, as well its healthiness. The process results in a low fat, crispy and very tasty product.
See on fileni.com
The Legend of Saint Emygdius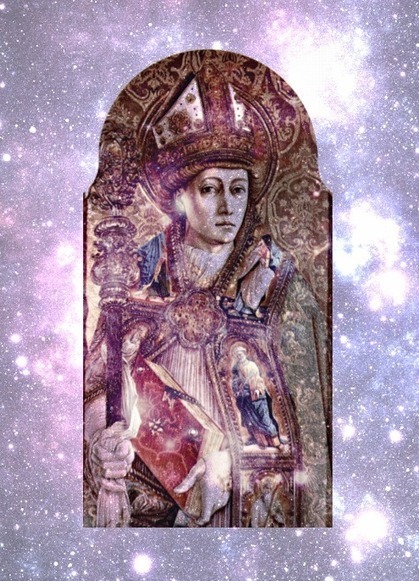 Saint Emygdius (d. c. 309 AD) was a Christian bishop who is venerated as a martyr. Tradition states that he was killed during the persecution of Diocletian.
His legend states that he was a pagan of Trier who became a Christian. He traveled to Rome and cured the paralytic daughter of his host Gratianus, who had let him stay with him at his house on Tiber Island. Gratianus' family then converted to Christianity.
Emygdius also cured a blind man. The people of Rome believed him to be the son of Apollo and carried him off by force to the Temple of Aesculapius on the island in the Tiber, where he cured many of the sick. Emygdius declared himself a Christian, however, and tore down the pagan altars and smashed into pieces a statue of Aesculapius. He also converted many to Christianity; this enraged the prefect of the city.
He was made a bishop by Pope Marcellus I (or Pope Marcellinus), and sent to Ascoli Piceno.
On his way to Ascoli, Emydgius made more conversions, and performed a miracle where he made water gush out of a mountain after striking a cliff. Polymius, the local governor, attempted to convince Emygdius to worship Jupiter and the goddess Angaria, the patroness of Ascoli. Polymius also offered him the hand of his daughter Polisia. Instead Emygdius baptized her as a Christian in the waters of the Tronto, along with many others.
Enraged, Polymius decapitated him on the spot now occupied by the Sant'Emidio Red Temple, as well as his followers Eupolus (Euplus), Germanus, and Valentius (Valentinus). Emygdius stood up, carried his own head to a spot on a mountain where he had constructed an oratory (the site of the present-day Sant'Emidio alla Grotte). After Emygdius' martyrdom, his followers attacked Polymius' palace and pulled it down.
See on marchebreaks.com
Aromas of artichoke and wild chicory in the Precious EVOOs from Le Marche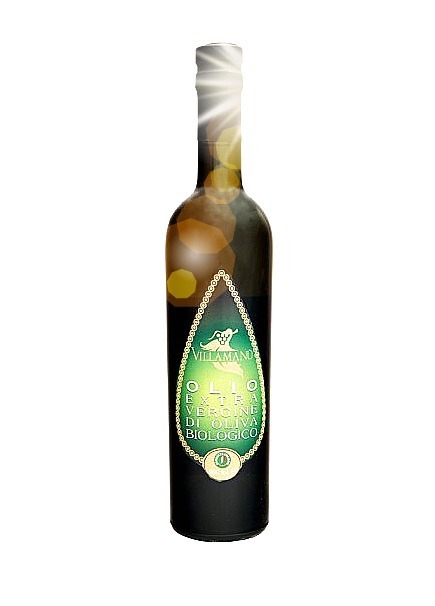 This olive oil is clear with a pleasant pale golden yellow colour. It has subtle aromas of artichoke and wild chicory along with notes of sage and medicinal herbs.
On the palate it is smooth and well rounded with hints of wild nettles and sweet almonds on the finish. It has distinct bitter and spicy flavours which are well balanced.
This extra virgin olive oil is perfect with many dishes such as chicken salad, marinated vegetables, mushroom risotto, steamed shellfish, grilled fish and baked rabbit.
Bottle of Lt 0.5
Mariano Pallottini's insight:
This wholesome food has almost no saturated fats, and thanks to its high level of oleic acid, it protects the heart and the arteries, slows down the bone aging process, prevents the arteriosclerosis and reduces the cholesterol levels.
See on lemarchedoc.it
Conti Leopardi Verdicchio Classico 2011

Verdicchio is a crisp Italian white grape that makes wines with "considerable personality" (The World Atlas of Wine). You'll find it in the Marche (pronounced "mar-kay") region along the Adriatic coast. Unlike most Italian whites, it's known for its ability to age, and the best offer a nutty, buttery complexity. Conti Leopardi, acclaimed at the 2011 International Wine & Spirit Competition, was crafted by a noble family who have made wine in the Marche since 1500.
The Leopardi's vineyards are located more than 1,100 feet above sea level, where brilliant sunshine, the cooling influence from the Adriatic and low-yielding ancient vines produce aromatic, intensely flavored Verdicchio grapes. Thanks to its proximity to the sea, the Marche is a top spot for fresh seafood. So locally, this elegant white — with notes of citrus, minerals, almonds and fresh herbs (which will also develop a subtle nuttiness over time) — would be enjoyed with simple grilled white fish, shrimp or calamari.
Mariano Pallottini's insight:
The Leopardi family has a very famous ancestor Giacomo Leopardi, a 19th century poet, is as important to the Italians as Shakespeare is to the English-speaking world.
Giacomo Taldegardo Francesco di Sales Saverio Pietro Leopardi (June 29, 1798 – June 14, 1837) was an Italian poet, essayist, philosopher, and philologist. Although he lived in a secluded town in the ultra-conservative Papal States, he came in touch with the main thoughts of the Enlightenment, and, by his own literary evolution, created a remarkable and renowned poetic work, related to the Romantic era.
See on laithwaiteswine.com